Here are a few things which are making me feel pastel-y and spring-y: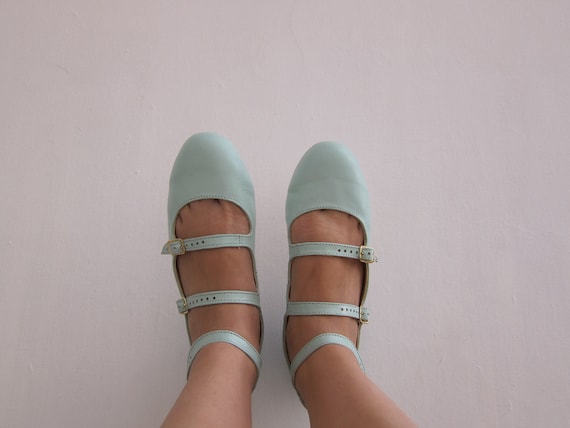 These shoes from
Golden Ponies
on Etsy are one of the contenders to become my wedding shoes. I can't get enough of their pastel loveliness and how much they look like those Chloé shoes.
Plus, this picture proves they are Regency enough for me:
Moving on...
Combining neons and pastels (at least during the weekend, I'm afraid I'm still 90% black during the week)
FLOWERS!!!
Weekend trips.
And something which made me chuckle: